The DroneSense flight control app interface consists of several elements: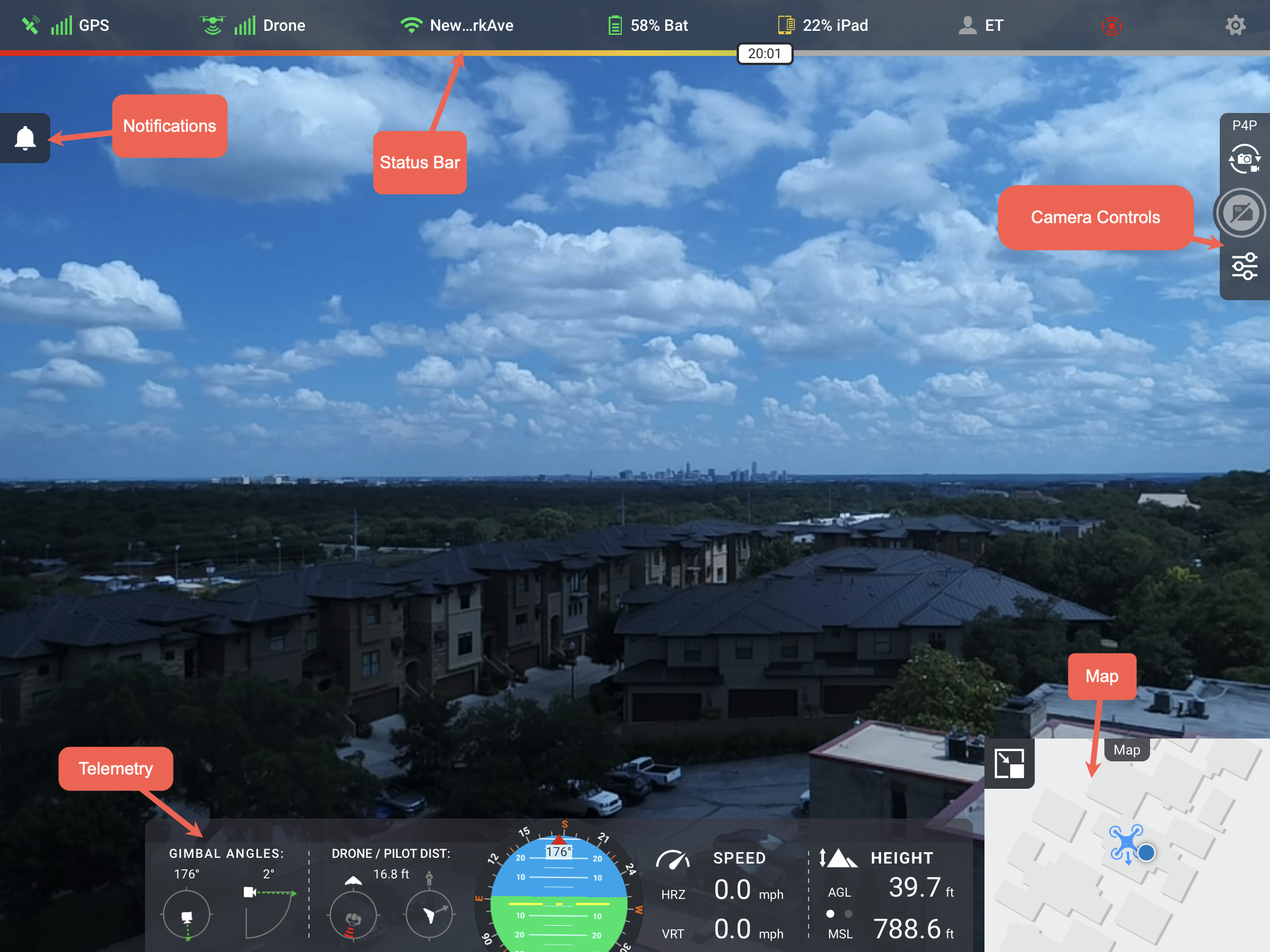 Map: The map provides a view of drone location and the location of other active drones in your organization.
Telemetry: The bottom of the window displays telemetry information for your drone - gimbal info, drone distance and bearing, attitude, speed, and altitude info. On smart controllers, you can reduce the size of the telemetry bar by clicking on General Settings and then changing the Telemetry Type from Standard to Condensed.
Status bar: The top bar displays connection information for GPS, drone and network status, battery levels, obstacle avoidance status, and settings. Switch users or log out from the user icon.
Camera controls: Use the camera controls to switch between video and still photography, take pictures/record video, and access camera settings.
Map controls: Zoom in or out, locate a drone operator, center the map on a drone, or switch map layers (street, satellite, hybrid, or terrain).
Video Feed: View the camera's video feed. Tap the show/hide icon to show or hide the video. Tap on the video to swap with the map.
Notifications: Displays active alerts sent to the operator.