To make a copy of a map layer, click the Duplicate button in the top toolbar.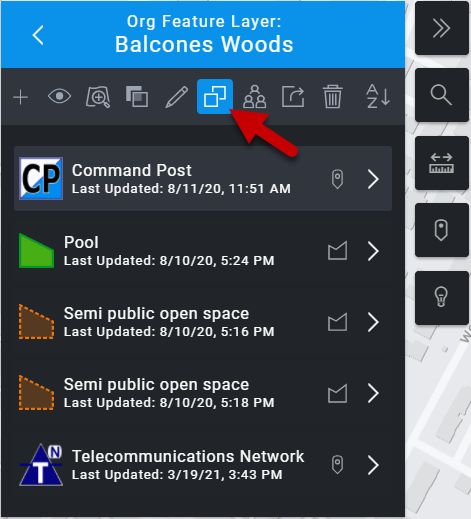 Provide a new name for the copy, an optional description, and select which teams you want to have access to the duplicate. The teams from the original will be pre-selected for the copy.
Tap Duplicate when you are finished.