To share a map layer with another organization using DroneSense, tap the Share button in the upper toolbar.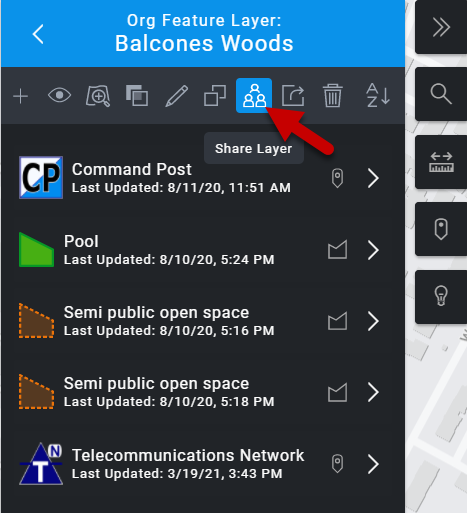 This will display the Share Feature Layer dialog.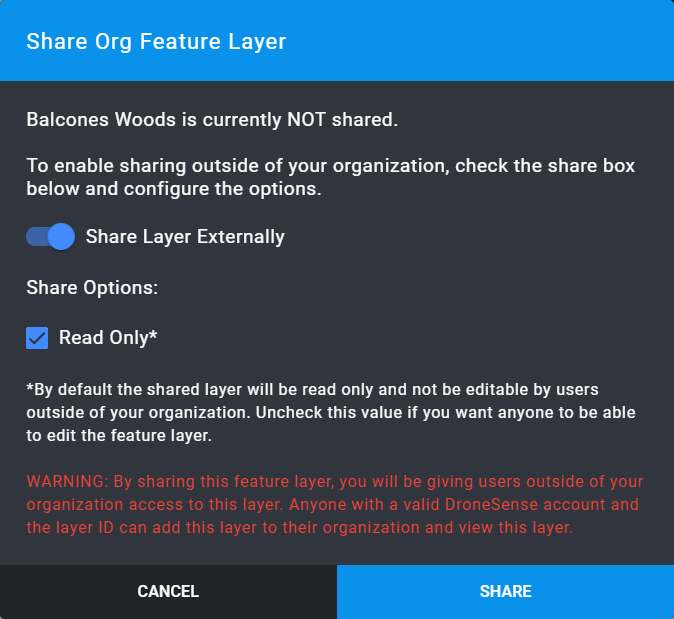 Select the Share Layer Externally toggle, and choose whether you want the layer to be Read Only for the external users. Tap Share.
The Layer ID will be displayed. You can tap the clipboard icon to copy it and send that ID via email, text, or other communication with outside users.