Some Android devices process the video differently than others. This can result in the color being "off," such as the following example with a green/gray/purple checkerboard-like appearance.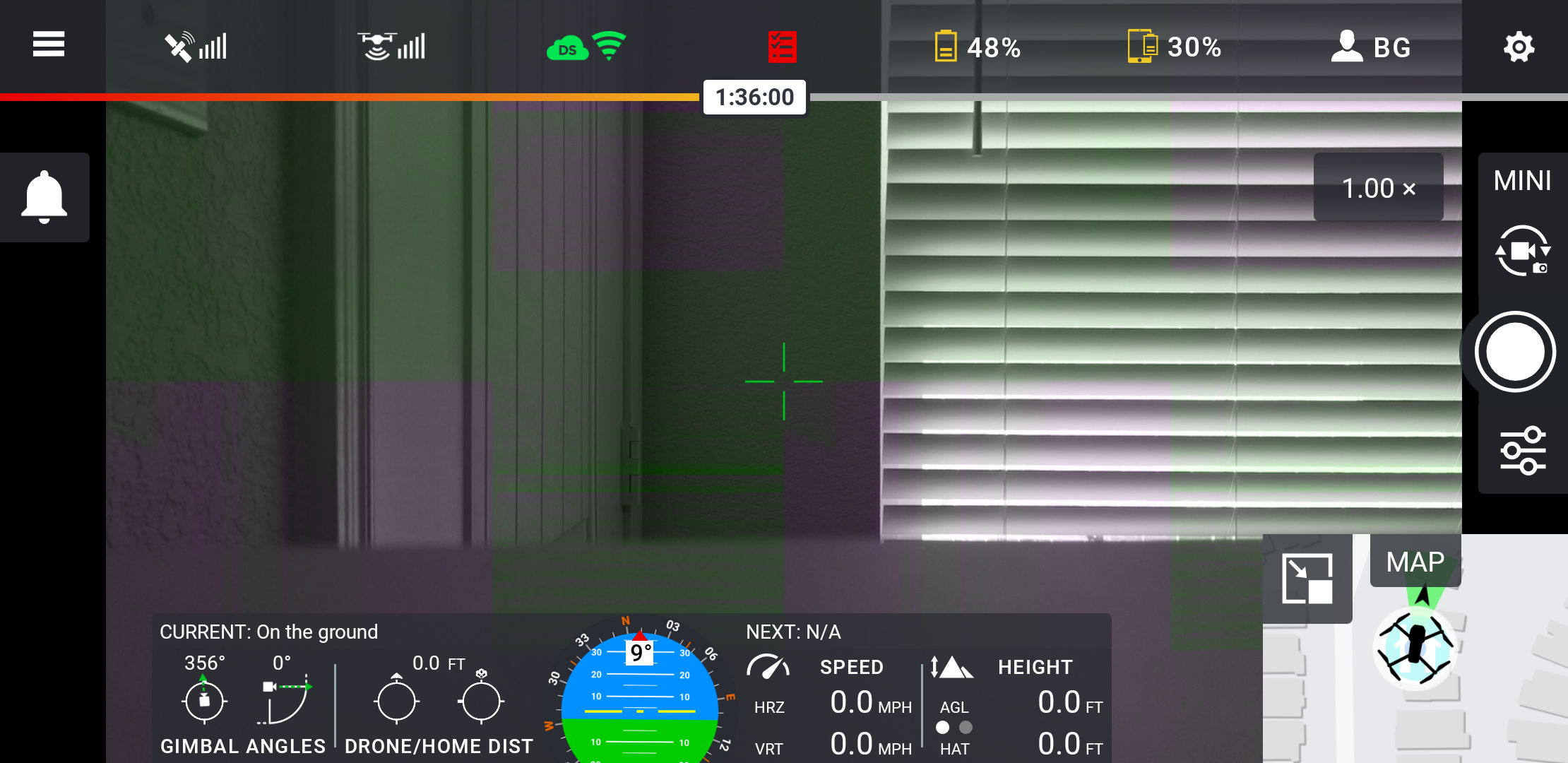 To address this issue, you can change the color format from the Drone Settings:

There are two choices: I420 and NV12. Simply select the other format from what is currently selected, which should fix the color issue.