The Maintenance Schedules page show all schedules you have created for your organization's hardware.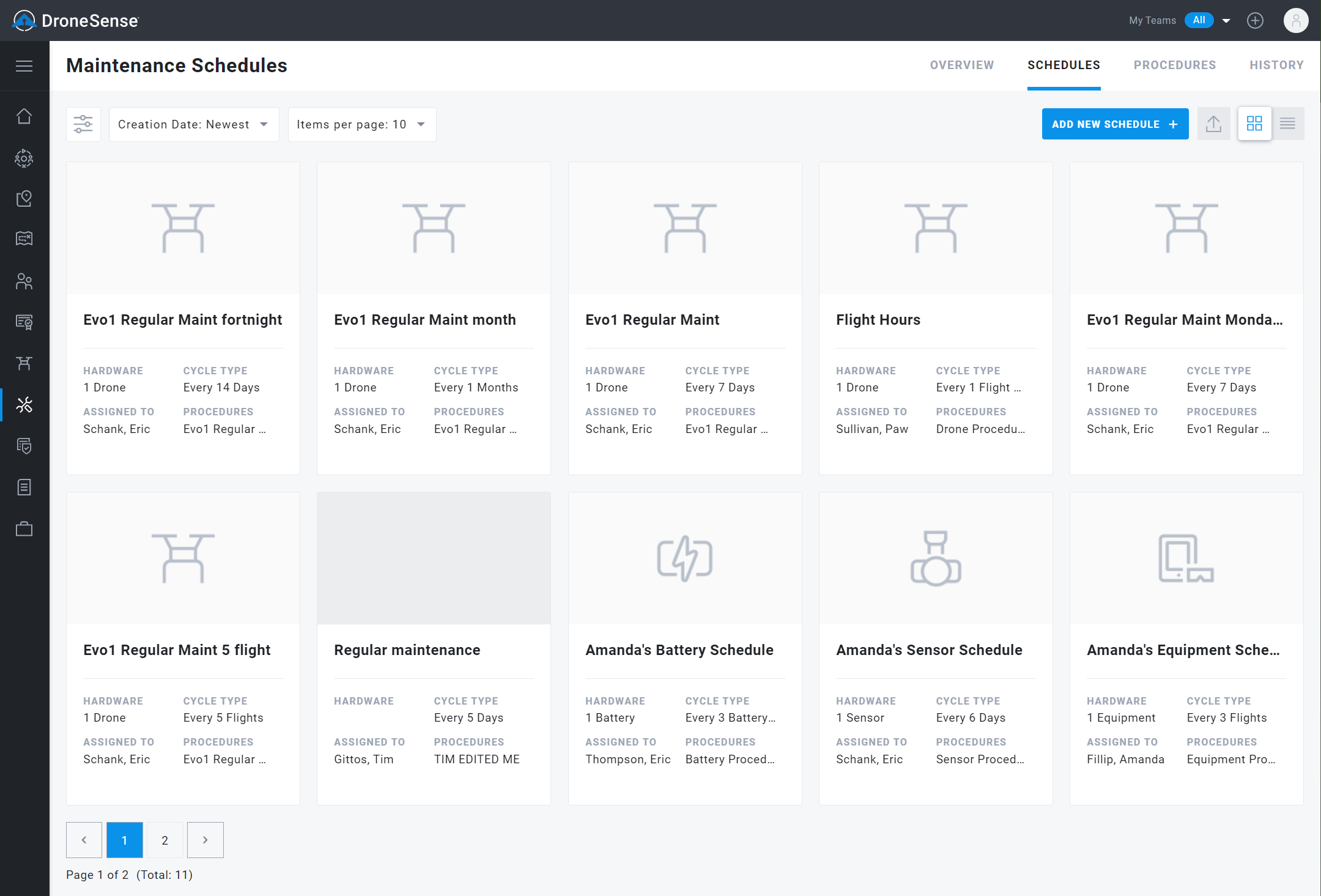 Each schedule defines how a maintenance procedure is to be performed: who should do it, how frequently, when the schedule begins, and what hardware it it is for.
You will need to have a procedure already set up in order to complete a schedule. Click here to learn how to create a maintenance procedure.
To create a maintenance schedule, click Add New Schedule at the top of the page. A form appears:


Provide the following information in the fields provided:

Name
Which teams this schedule needs to be applicable to
Who is responsible for performing the maintenance
What criteria defines the frequency - you can select from Flight Hours, Battery Cycles, Flight Count, or Calendar
How frequently to perform the procedure
Which hardware this schedules applies to

When you are finished, click Save Maintenance.
Select the procedure you want to associate with this schedule from the dialog that appears and click Save.
The schedule will appear on the calendar and will continue at the frequency you specified.