Maintenance procedures define the tasks to be performed as part of a regular maintenance cycle.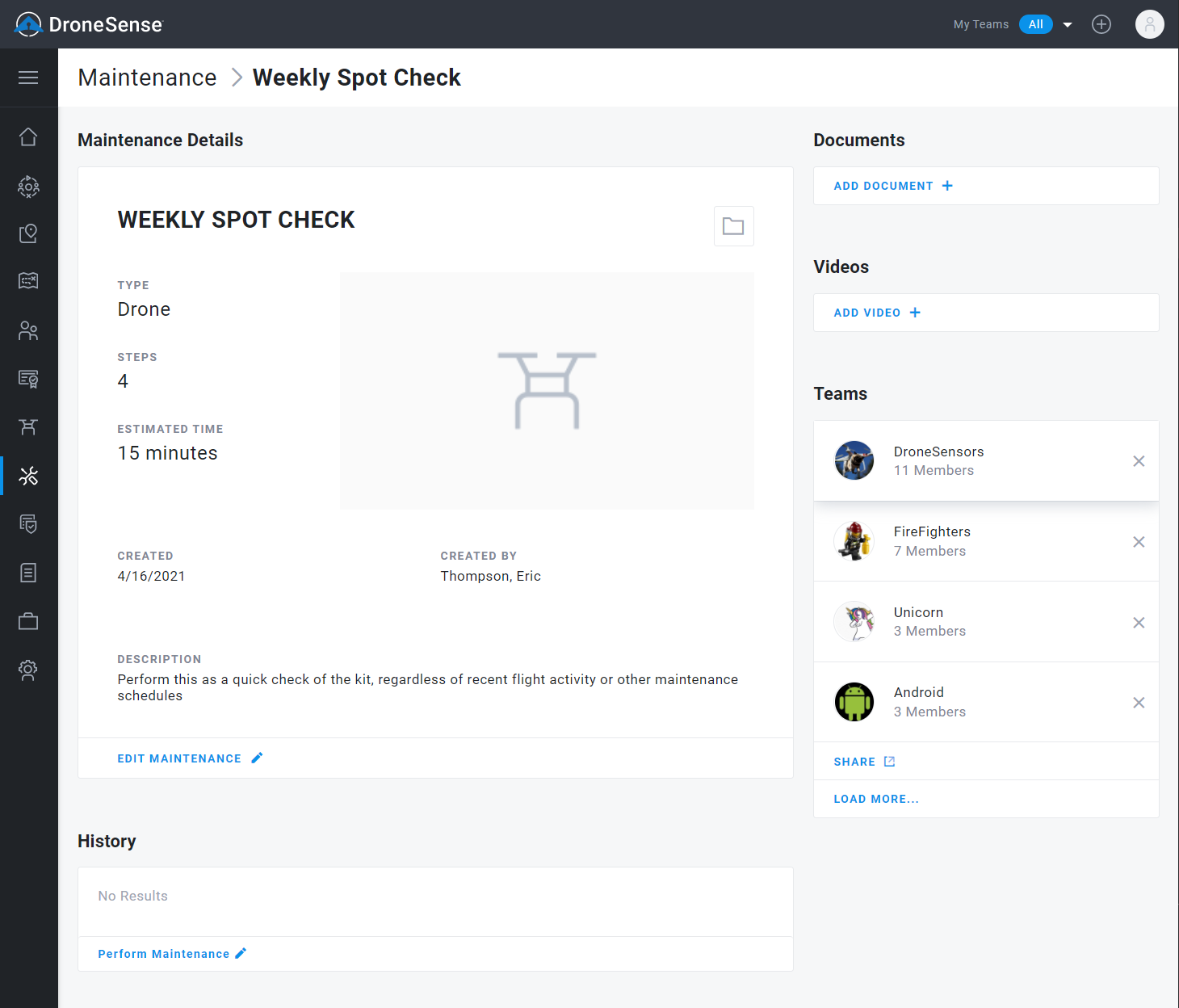 You can set up procedures for each type of hardware in your system.
Once defined, you can associate a procedure with a schedule for a given piece of hardware, or perform unscheduled maintenance directly from the hardware details page.
Creating a Maintenance Procedure
To create a new maintenance procedure, complete the following steps:
From the Maintenance > Procedures page, click Add New Procedure.
On the page that appears, provide a name for the procedure and an estimate of how long it will take to complete.
In the Steps section, add a name and description for each step to complete. You can make a step optional by leaving the checkbox open.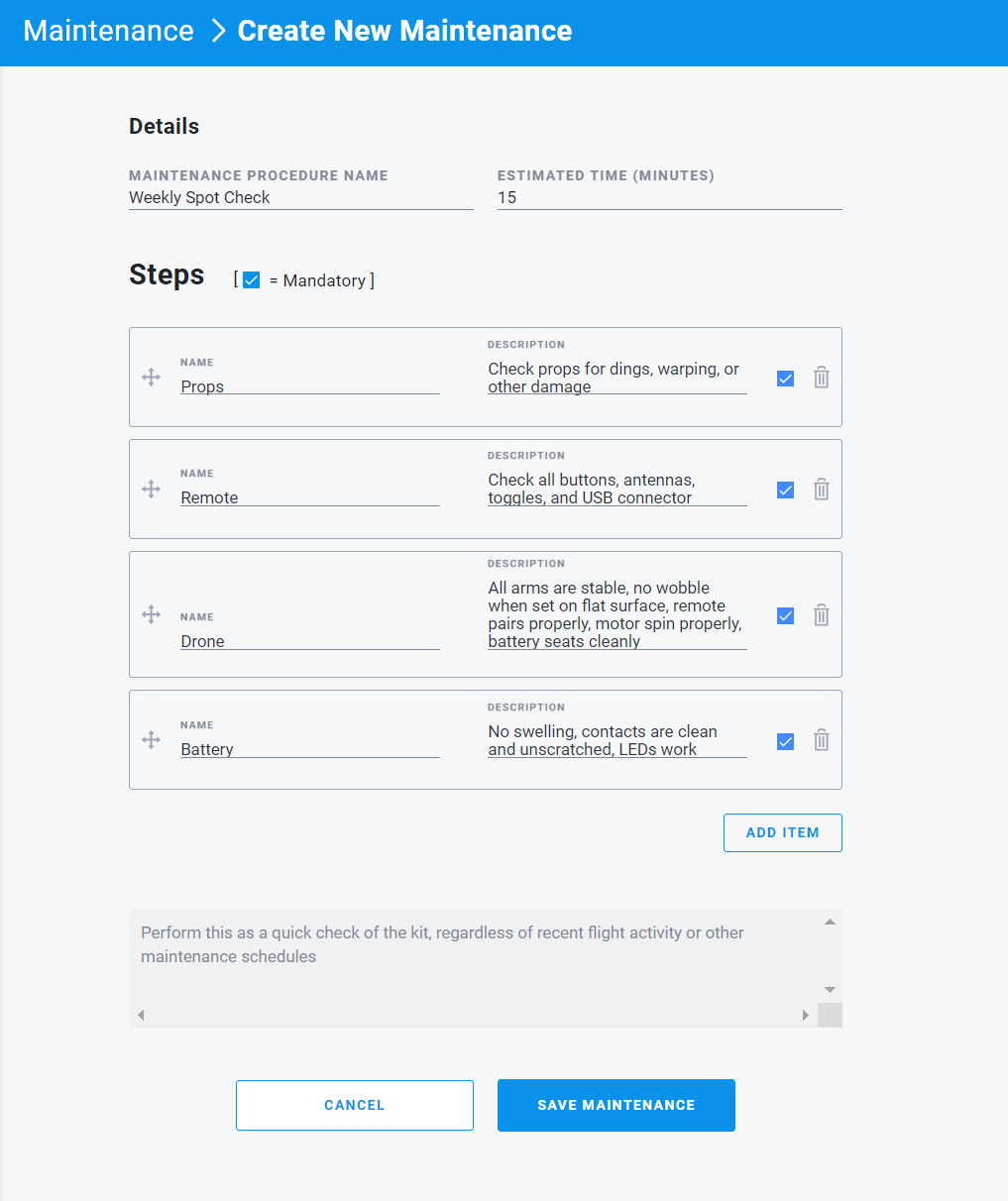 Add new steps by clicking Add Item. You can reorder steps by dragging them and dropping them vertically.
Provide a description for the procedure and click Save Maintenance when you are finished.