Ad Hoc Maintenance allows you to record any maintenance activity that isn't directly tied to a procedure or schedule.
To perform Ad Hoc Maintenance, click Ad Hoc Maintenance at the top of the Maintenance Overview page. A form appears to record the activity: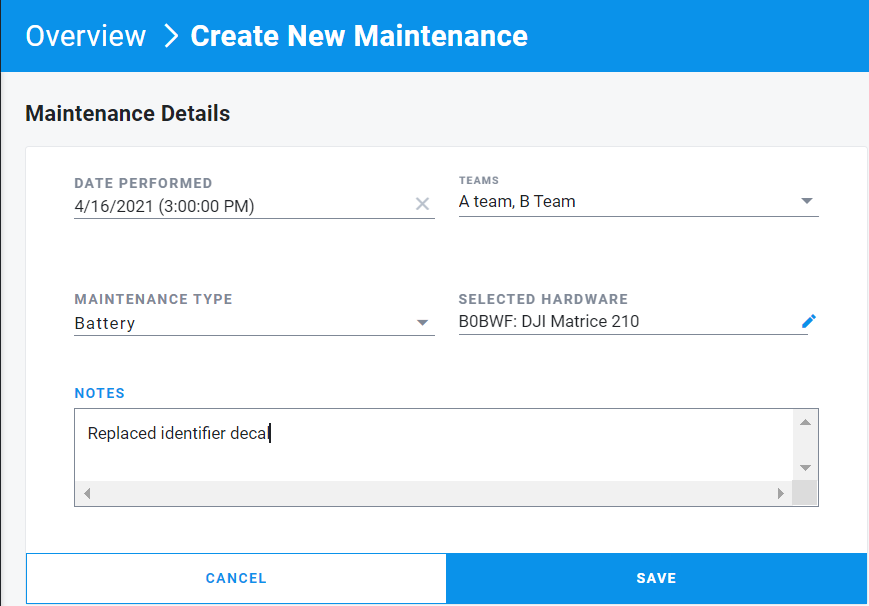 Enter your information and click Save when you are finished.
The record of this maintenance is then published to the calendar.