You can configure the bandwidth allocation for multi-sensor drones. This can be useful when one sensor seems to be struggling to keep up or otherwise has issues displaying the feed either locally or with remote viewers on the Operations Hub.
You can view these settings two ways:
If you tap the pill for the inactive (grayed out) sensor, the Video Bandwidth Allocation settings window will appear.

Tap General Settings and select the Video Bandwidth Allocation tab on the left.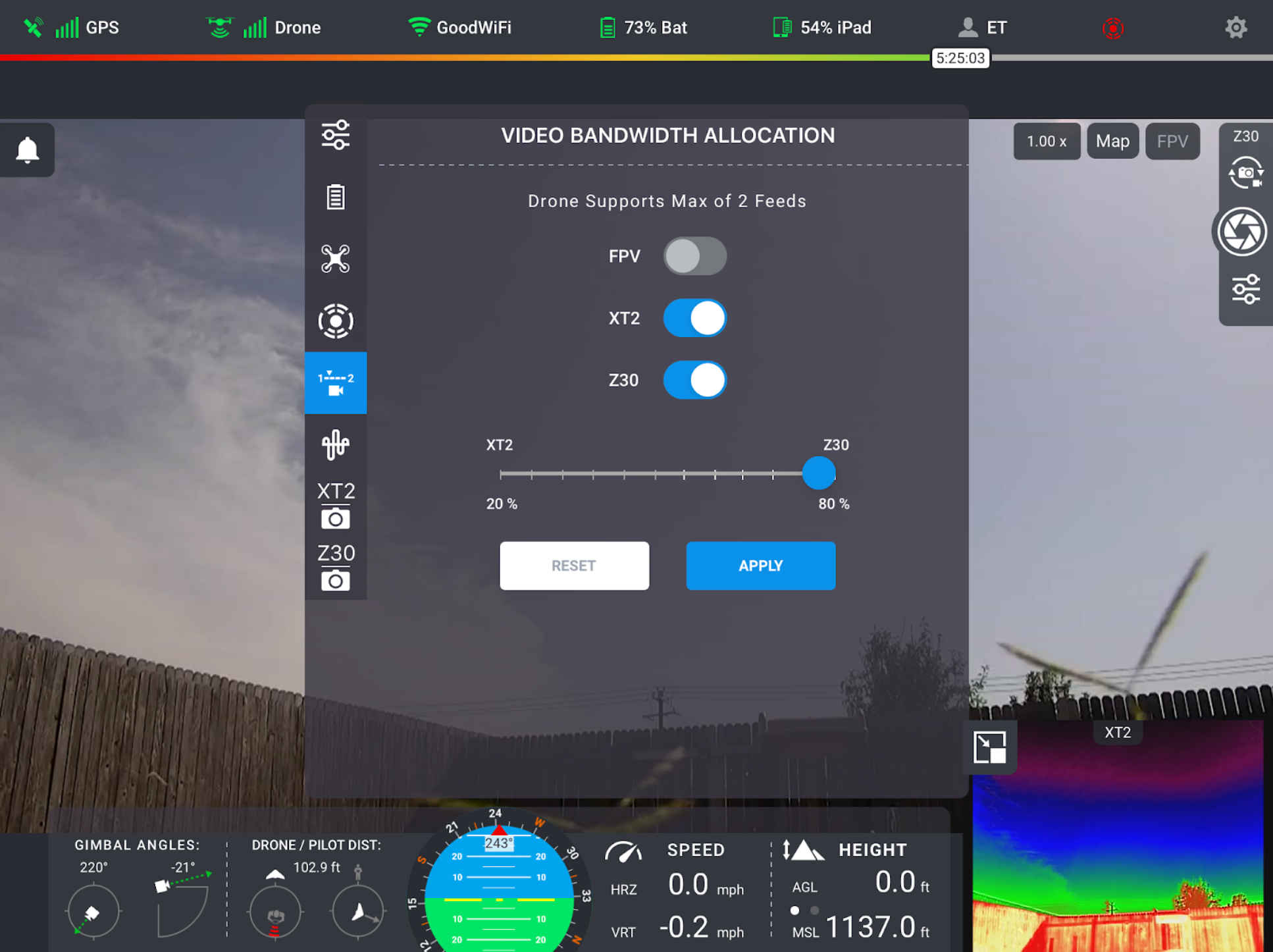 The settings generally shows two active sensors and one inactive. You can use the slider to allocate bandwidth between the two active sensors. Whichever camera you slide over to the most will receive the most bandwidth and should result in a better, clearer video feed.
Tap Apply to set the value.
For cameras such as the Z30, we recommend allocating as much bandwidth as possible (max 80%).
To change which sensors are active (so you can switch between them in the app), toggle one of the active sensors off, and enable the feed for the sensor you want to add, then tap Apply.