Automated waypoint actions allow you to pilot the drone to a specific location.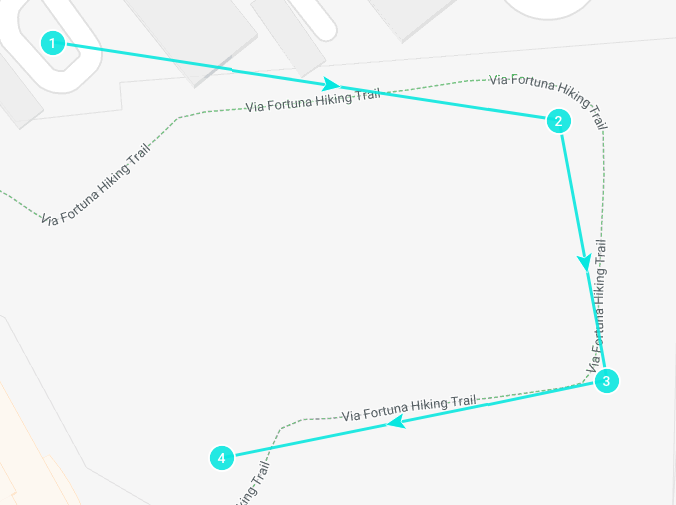 Waypoints consist of a specific Latitude-Longitude point, a Speed, and Altitude.
Adding Waypoints
To add a waypoint to a flight plan, complete the following steps.
Open the Flight Planning view and click the Waypoint button.


Click the map to the location you want for the waypoint. You can adjust the specific location by dragging the icon on the map, or by using the arrow buttons or by entering a specific Latitude and Longitude value on the settings pane.
Adjust the Speed and Altitude using the sliders or +/- buttons on the settings pane.
Specify an End-Waypoint Action:

Next Plan Item (default): the drone continues on to the next action in the flight plan
Hover: the drone hovers at the waypoint until the operator intervenes

Click Add to Plan.
You can edit waypoint locations by tapping Edit on the action, or by tapping the waypoint on the map.
Waypoint Manual Options
For many makes of drones, you can manually control several aspects of flight while autonomously moving between Waypoint actions.
NOTE: Not all drones will support all of these manual options.
Camera Controls: You can control all aspects of the camera using the camera controls on the remote.
Speed and Elevation: You can adjust the speed and elevation using the stick controls on the remote.