The Flights page includes all the automatically recorded drone flights as well as any manually added flights.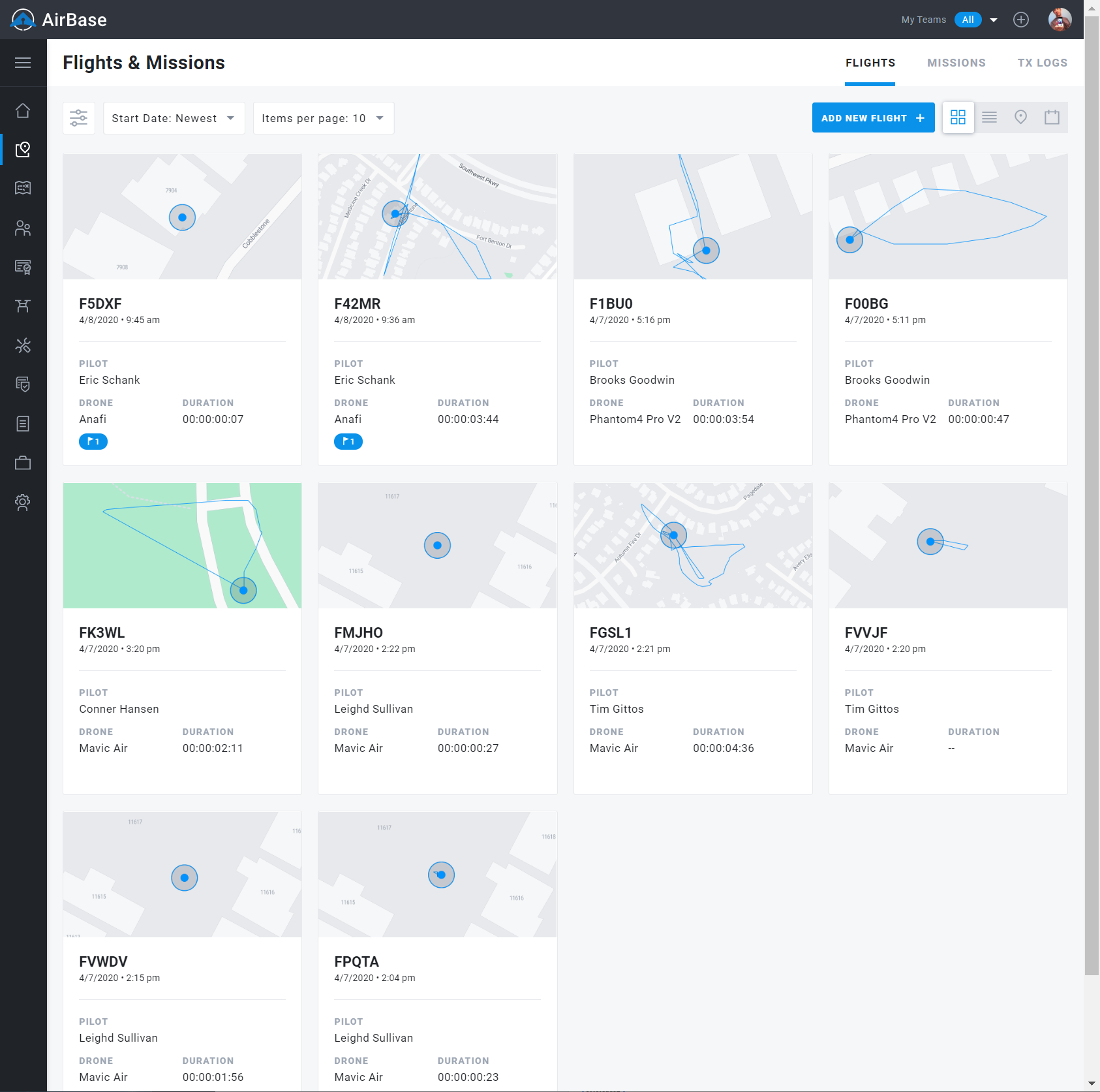 You can click a flight card to view or edit it.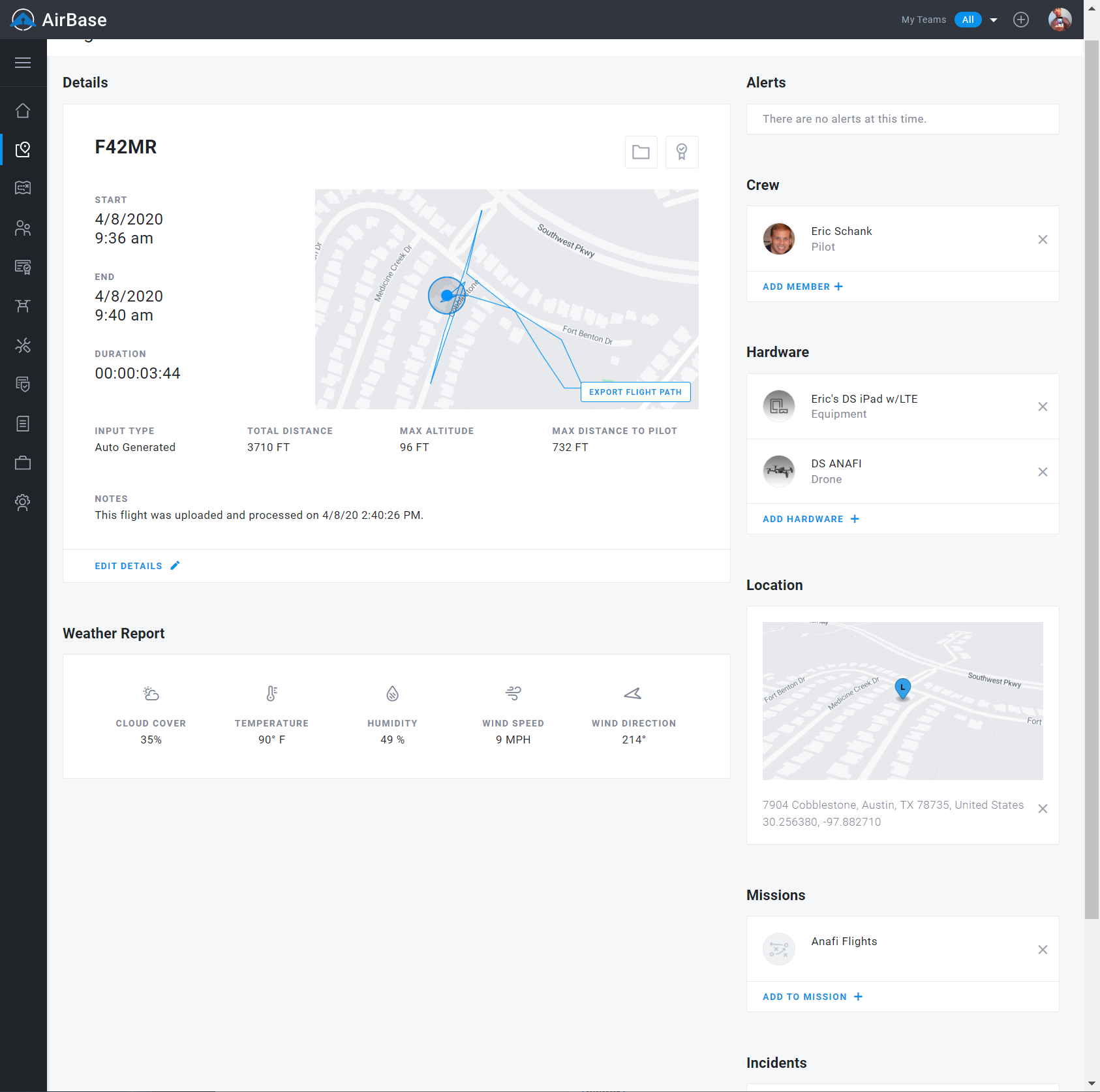 Each card provides all the relevant data about the flight:
Flight Details gives the name, flight time info, whether it was manually entered or auto-generated, and distance and altitude info.
Weather Report provides basic weather conditions at the time of the flight.
Alerts indicates whether there are any data-related issues with this flight record.
Crew shows the pilot, and allows you to add any other crew members as appropriate.
Hardware lists the drone, battery, tablet, and sensors used on the flight.
Location shows where the flight originated.
Missions lists the mission this flight is associated with, or allows your to add it to a new mission.
Incidents shows any incidents that were reported for this flight and allows you to add new incidents as needed.
You can update a flight record by clicking the links for each section. Note that not all fields are editable after the flight has completed, so you might need to append notes to indicate any changes or corrections to the recorded flight data.
You also can Archive a flight or mark it as a Training flight by using the corresponding buttons above the flight path image.
Click Export Flight Path to export a flight path to file. You can export to GeoJSON, KML, or GPX format.