The Locations page shows all the automatically and manually entered locations for flights, hardware, and people in your organization.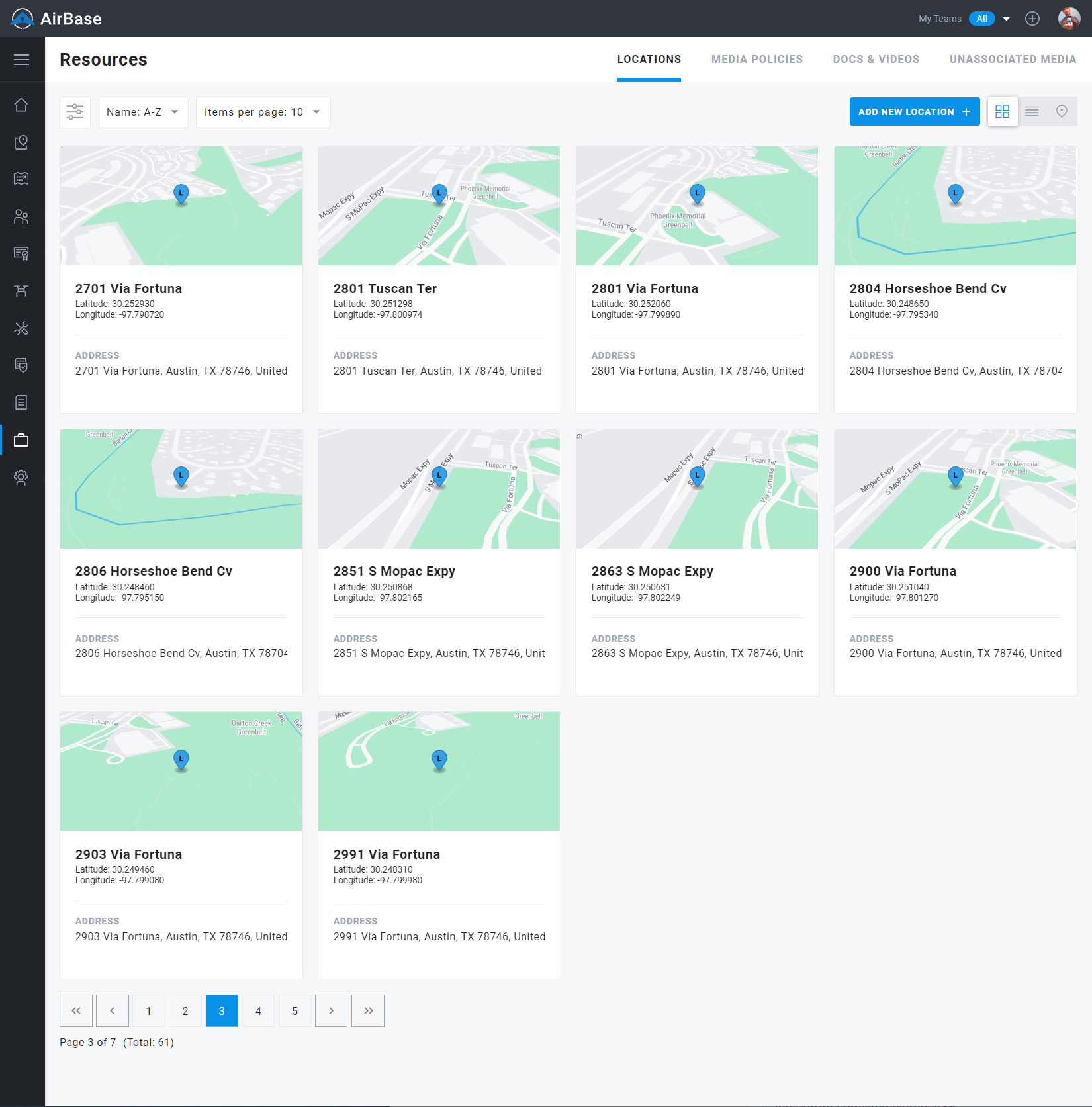 Each location card shows the name, address, and Lat/Lng coordinates.
Flight locations are automatically added when flight data syncs. Location records are also automatically added for your organization's location and for your personnel.
You also can manually specify a location for several different types of data:
Missions
Flights
Hardware
NOTAMs
Incidents