The Hardware page tracks all the hardware associated with your organization's UAS program. You can narrow the results to just Drones, Batteries, Equipment, or Sensors, or use the advanced Filters. You also can arrange the results by several different Sort criteria.
New drone-related hardware is added automatically when you first use it on a flight using the flight control app. You also can manually add hardware by clicking Add New on this page.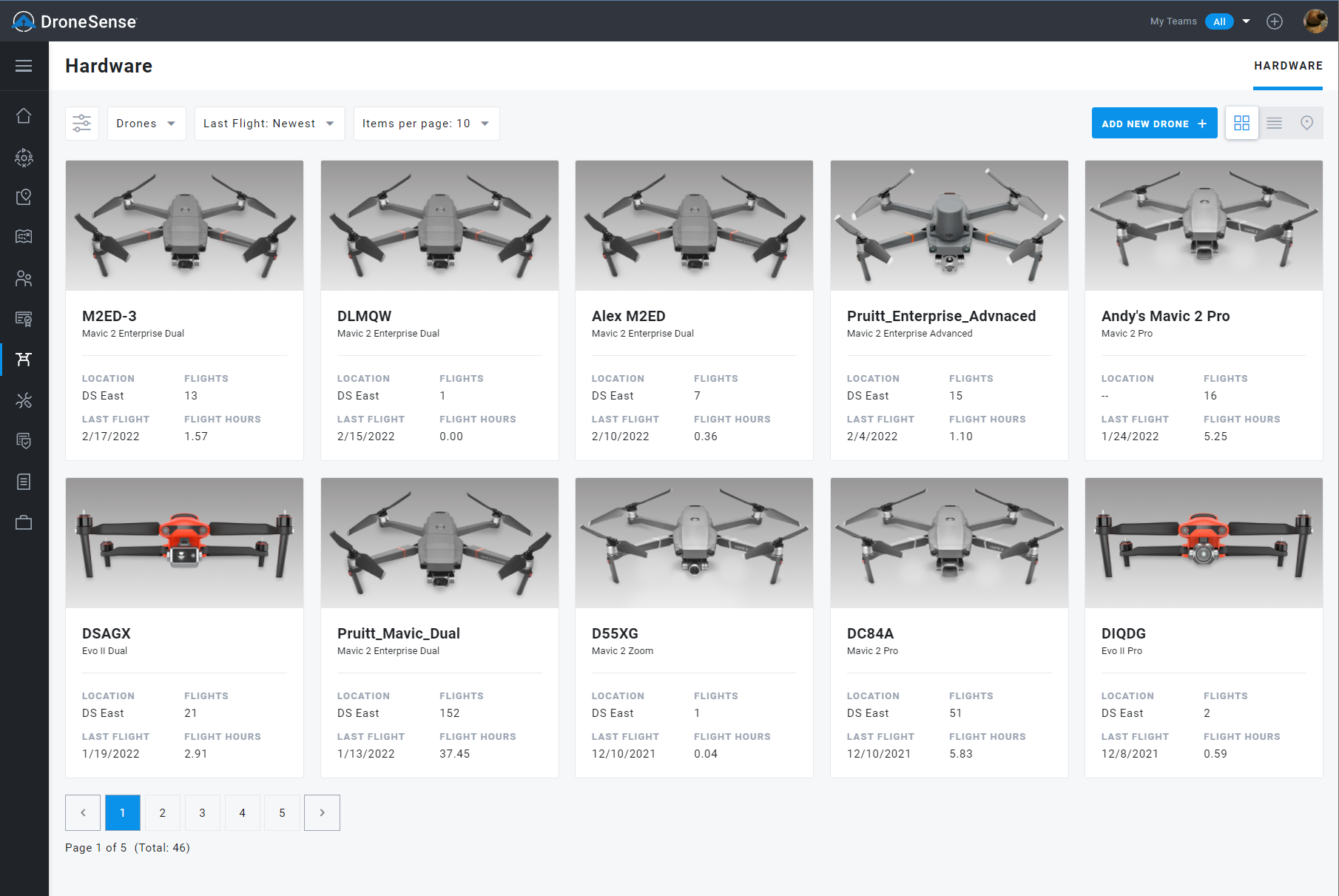 You can view the results in the card view (default), as a list, or arranged geographically on the map by selecting the view options in the upper right.
Each hardware record provides detailed information about the device.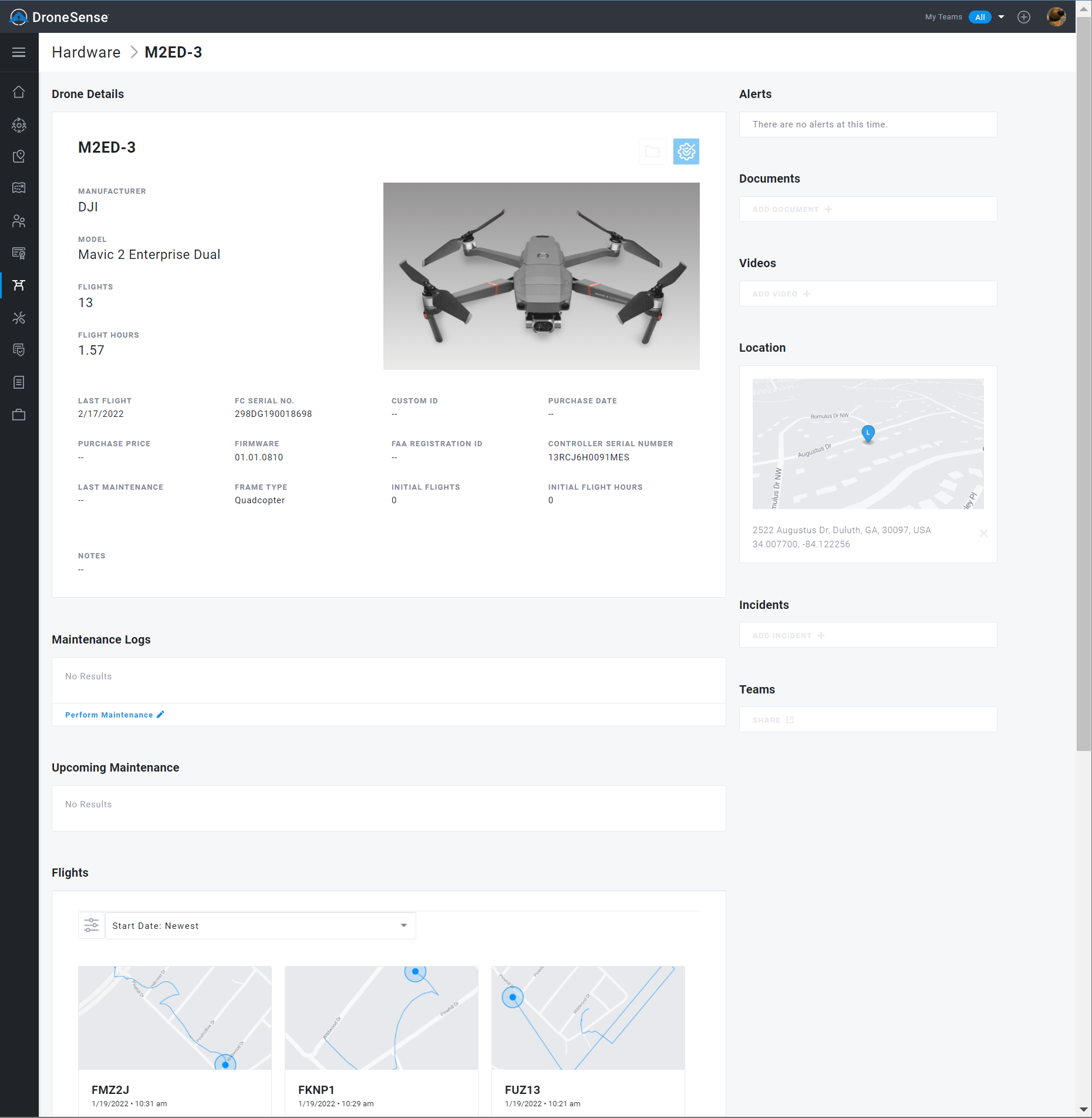 To update the details, click the Edit Details link, and Save when your edits are complete. To add Documents, a Location, Incidents, or Teams, click the Add link for each type of information you want to add to the device.
NOTE: The serial number reported by many drones corresponds to the flight control circuit board inside the drone and is generally not the physical serial number printed on the label affixed to the drone (these numbers may match for some models of drones). If you want to track the physical serial number, record it in the Custom ID or the Notes field on the drone's details page.