The Teams feature allows you to organize your team members into different groupings to track and manage data within the DroneSense platform.
For example, you could use Teams to sort pilots and visual observers into distinct units, where each unit may be responsible for different geographic regions, task types (search & rescue, accident reconstruction, etc.), equipment type, or simply to match some other form of your organization's reporting structure.
Team Selector
You can filter which team data is visible throughout the DroneSense Web interface using the Team Selector, located in the upper right of every page.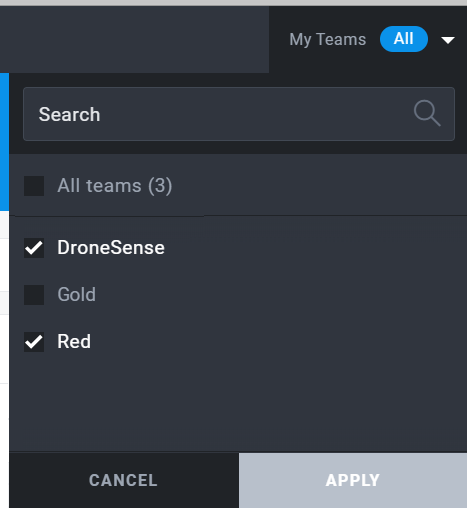 Click My Teams to display the list of all teams, and select/deselect teams you want to filter and click Apply. The blue icon will indicate how many teams are selected.