The dashboard shows a high level overview of your program.
You can click the DroneSense logo in the upper left or the Dashboard icon on the top of the menu bar to return to the Dashboard. Click the button at the top of the menu bar on the left to view the full names of each item.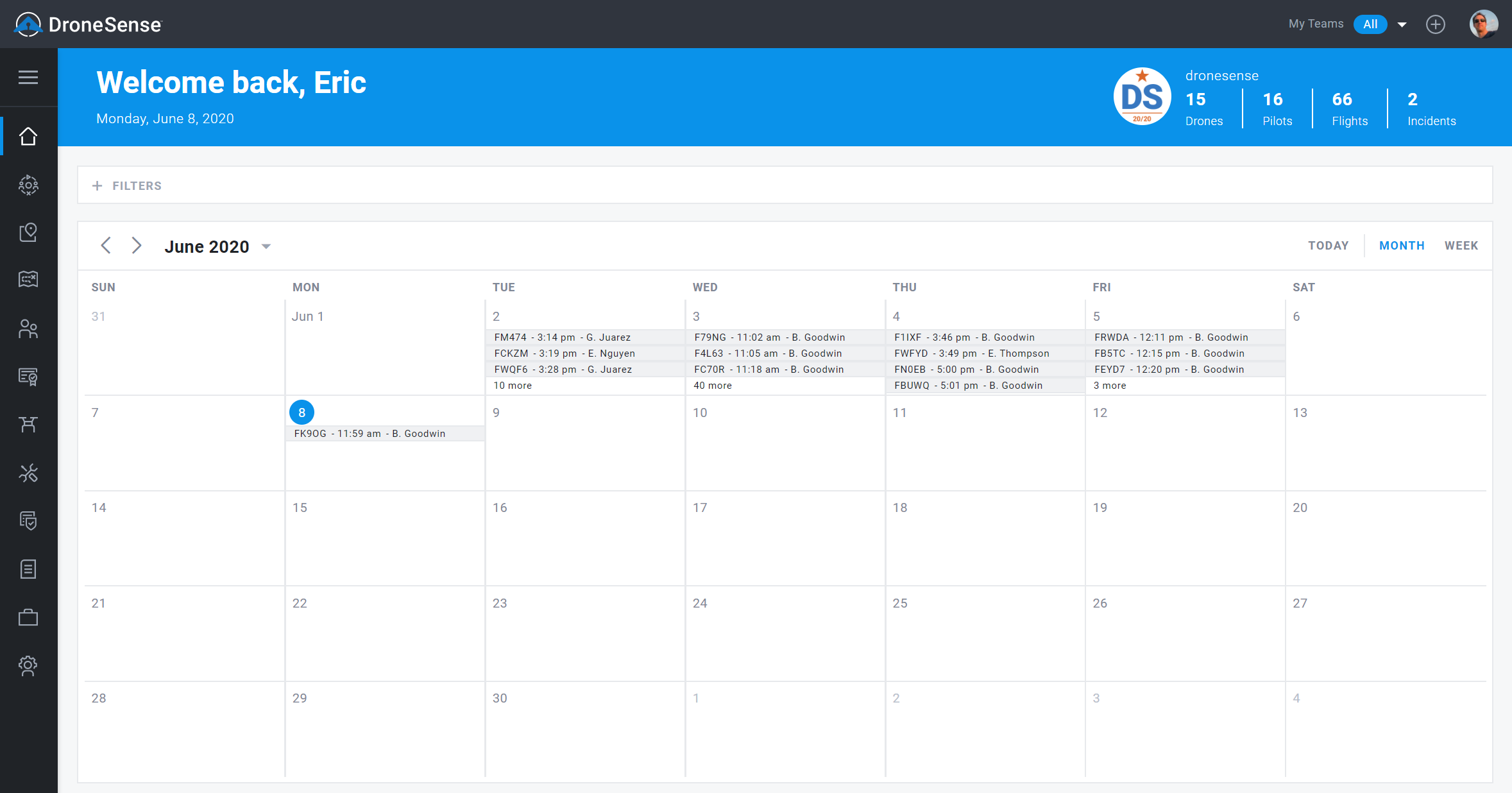 The calendar shows the flights, missions, and any incidents for the current time frame. You can view the calendar by day, week, or month. Use the filters in the upper left to adjust which types of information you want to display on the calendar.
The snapshot view in the upper right shows the total number of drones, crew, flights, and incidents for your organization.
The Teams menu allows you to change the data displayed in DroneSense by the team it was associated with.
The Quick Look menu makes it easy to create new records. Just click the + button at the top right of the page and select the type of records you want to create.
Click your user icon to access your profile, view the help documentation on the support site, or log out.