DroneSense allows you to easily create NOTAMs (if you are flying under a COA) or a UAS operating space (if you are flying under Part 107) and file them with the FAA.
The UAS/NOTAMS page displays all the notices for your organization, sorted with the most recent first.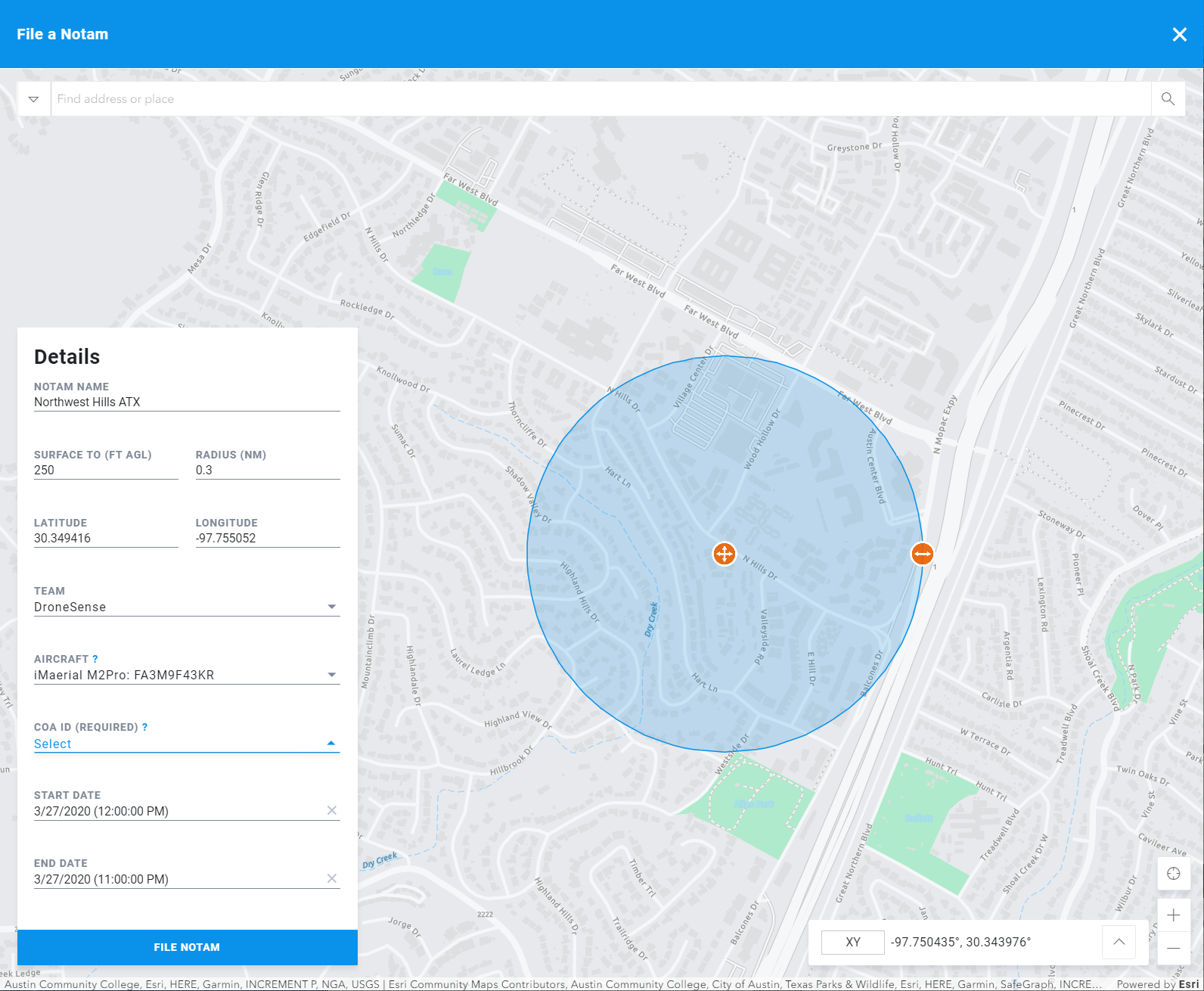 Click a notice card to view its details.
You can also edit current notices.
Creating NOTAMs/UAS Notices
Complete the following steps to create a new notice.
On the UAS/NOTAMs page, click Add New NOTAM. You also can create a new NOTAM by clicking the + button on the top of any page and selecting NOTAM.
Provide a Name for the notice, the associated Aircraft ID, and COA ID.
Set the Start and End Date.
Specify the intended elevation in feet above ground level (AGL) and radius in nautical miles (nm).
Use the map to place the marker over the area where you will be flying and resize it as needed.
Click File NOTAM to submit.