You can use the Training module to track a wide range of training, certification, licensure, and even custom currency tracking for members in your organization.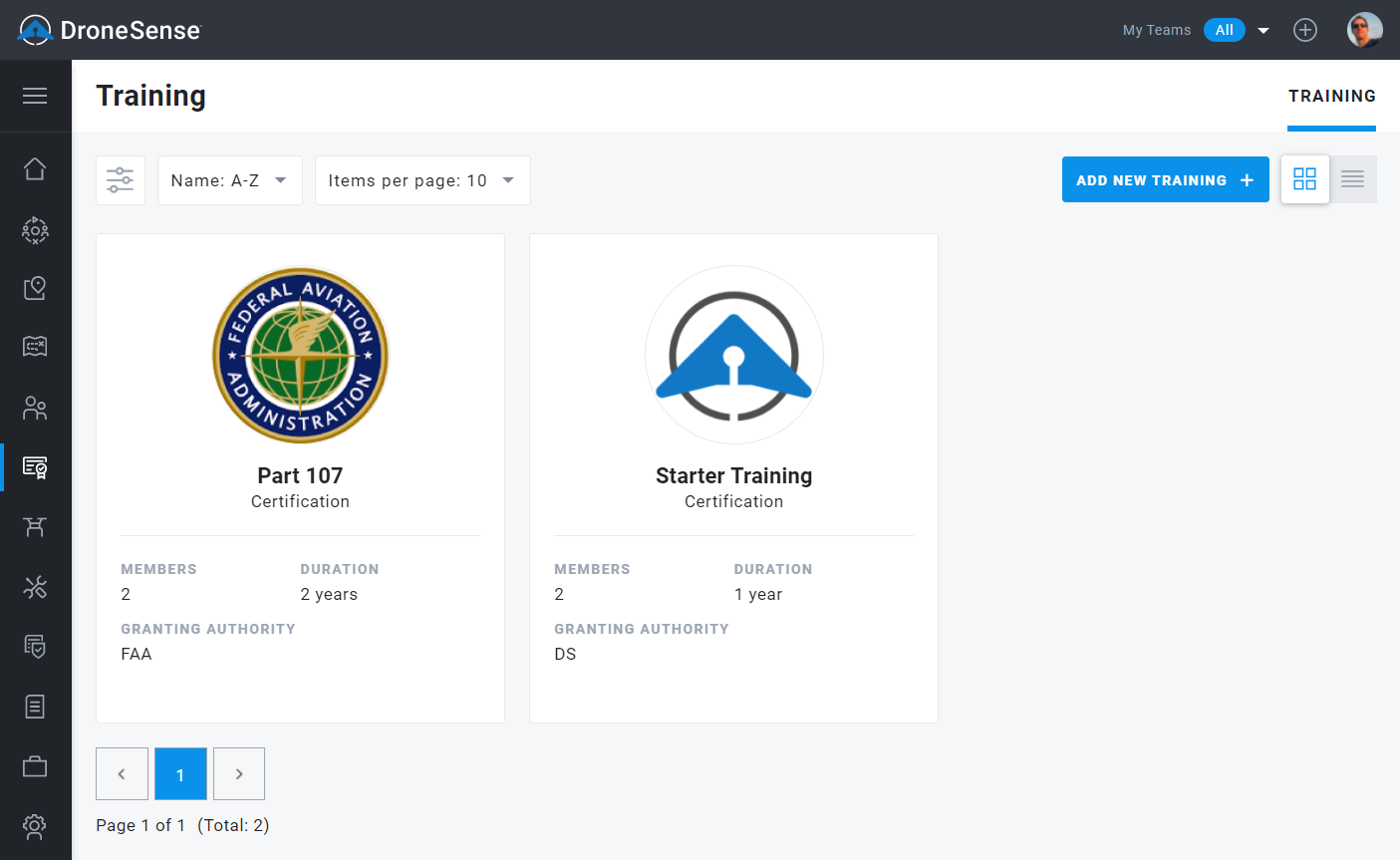 Each entry on the Training page is considered a template.
You create a new template for each type of training and certification you want to track for your organization - Part 107 pilot, night pilot rating, skills rating, hardware certification, and so on.
Once a template has been created, you then apply that template to all members who you want to track, and set the assignment date and expiration. From there, you can track members' currency to manage your program.