Missions provide a way to work with other pilots - both within and outside your organization.
After you log in to the DroneSense Mobile flight control app, you will be prompted to choose a mission to join.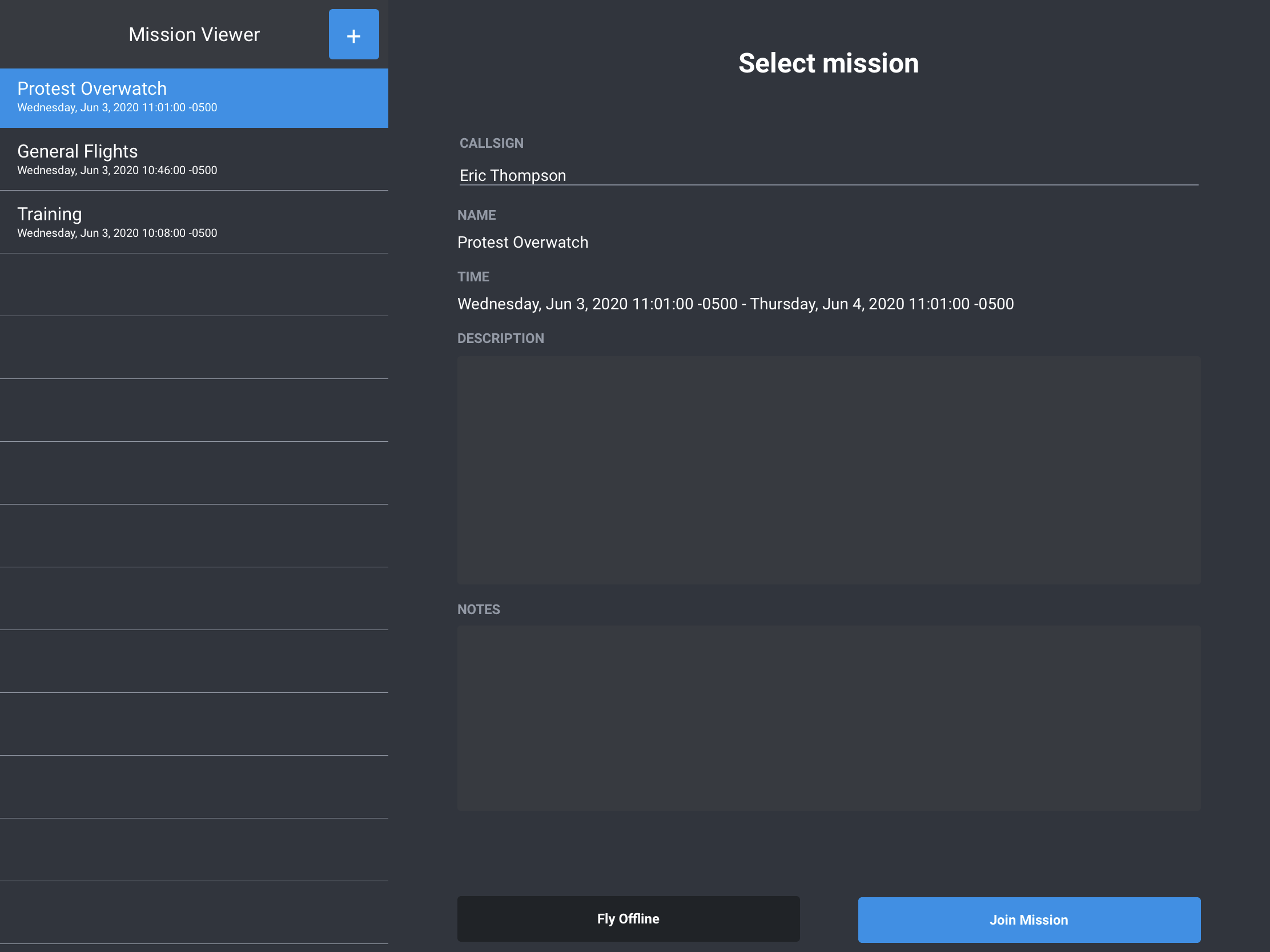 Available missions are listed on the left.
Tap a mission to view its details, and tap Join Mission to join.
If the mission you need is not available, tap the + button to join another mission using a code sent to you.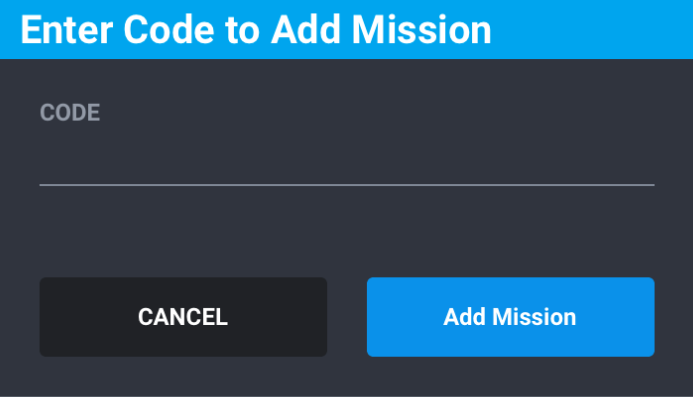 If you don't want to join a mission, tap Fly Offline. Note that when flying offline, your feeds will not appear in the Operations Hub view.