Magic Video Link (MVL) allows you to share a direct video link for a given mission to stakeholders - even those who are not DroneSense users. It includes access to all streamed video for the mission, but does not include other details, such as map telemetry and other pilot and drone information.
NOTE: MVL is an optional add-on feature included in the Advanced Video Sharing package. If this feature isn't visible on your missions, contact your account rep or sales@dronesense.com for more information about adding this module.
To access this feature, click the Magic Video Link button in the top toolbar for your mission in the Mission Selector.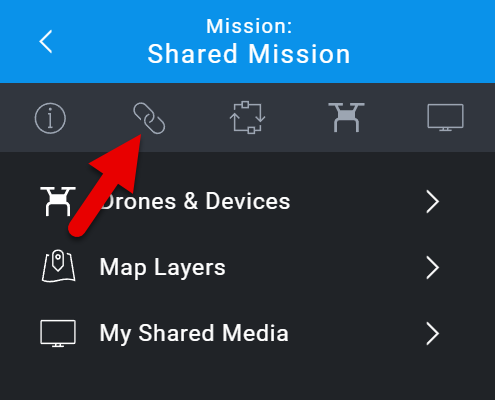 The Magic Video Links window shows all current MVLs for your mission, their start and end date, number of views, the last time it was viewed, and also provides access to a QR code for the MVL and a button to copy it to the clipboard. You also can edit or remove the MVL.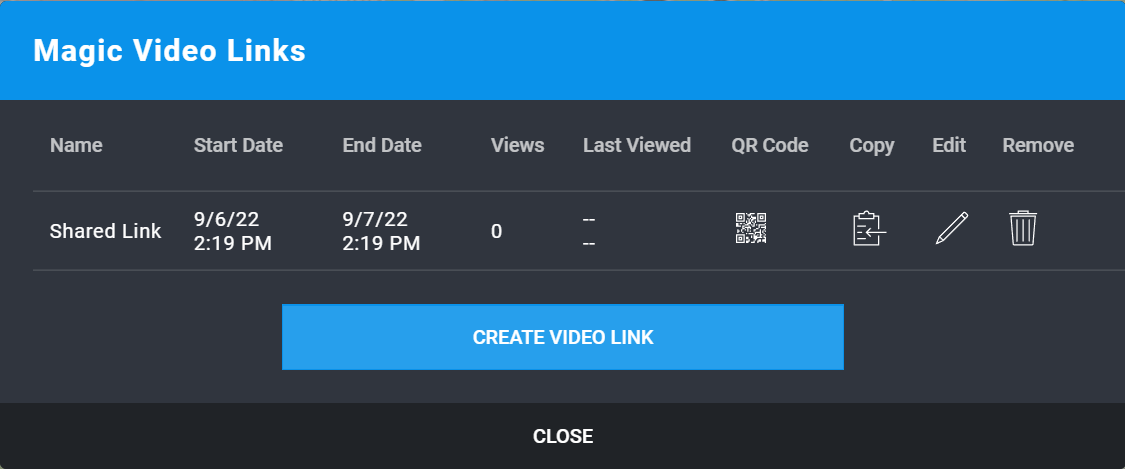 You can create a new MVL by clicking Create Video Link.
Missions can support multiple MVLs, which can be useful for organizing who has access and when.
NOTE: When sending notifications for a mission that has multiple MVLs, the notification will include the link for the MVL that expires the soonest.