Use the Docs & Videos page to store any documents and video files relevant to your UAS program, such as product manuals, hardware warranty information, compliance documents, or videos for training.
CAUTION: Do not upload flight media using this page. Flight media features are in development and will be available soon. For now, you will need to manage flight media separately.
The Docs & Videos page shows cards for each uploaded document. You can filter the view to be only documents or videos.
Click a card to view the details of the document or video.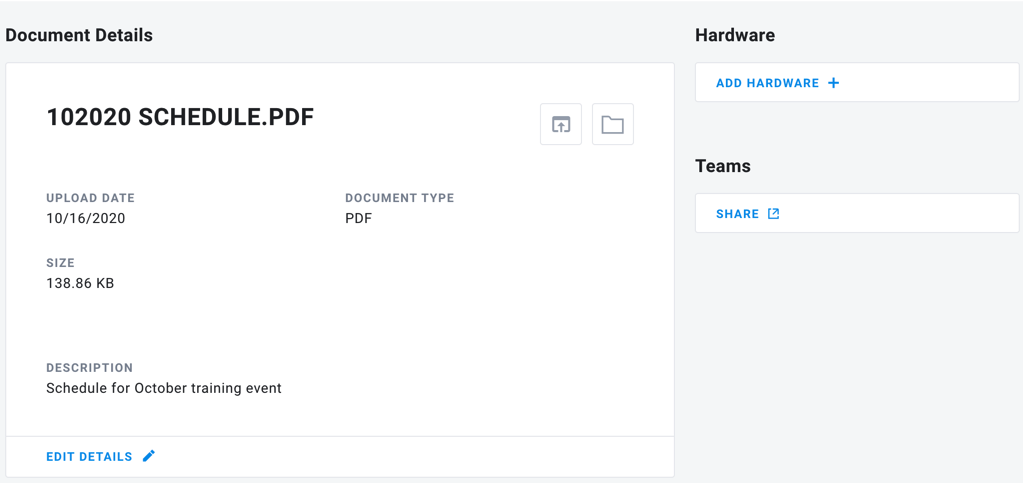 Click the Open icon to view it in another browser window.

If the file is a format that is not supported by your browser, it will instead download the file.
You can download the file from the browser window, or right click the Open icon and select Save Link As.